Home Coffee Roasting, using the world's finest unroasted coffee beans, is our passion here at Burman Coffee Traders. We believe the key to great coffee is finding your favorite fresh unroasted coffee beans and being able to roast it just the way you like it!
Free Shipping Over $250
CREATE AN EXCITING CUP OF COFFEE EVERY TIME
Home coffee roasting is a simple way to enjoy the aromas and tastes of freshly roasted, super premium, gourmet coffees. Think of the wonderful flavor and smell of fresh bread right from a bread maker, compared to that of store bought bread. Fresh roasted coffee provides a similar experience. Roasted coffee stales very quickly and is dramatically diminished in days, so home coffee roasting ensures your coffee is always fresh.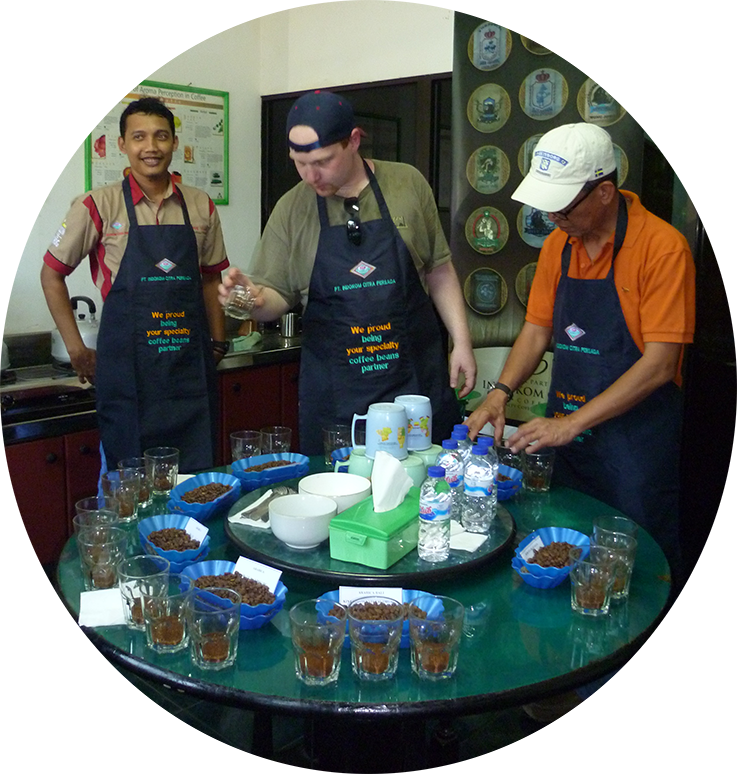 CHALLENGE YOUR PALATE, NOT YOUR PATIENCE
GETTING STARTED WITH HOME COFFEE ROASTING IS EASY

FIND THE PERFECT GREEN COFFEE BEANS
Here at Burman Coffee Traders, we hand pick all of our coffee offerings. We deal direct with about 20-25 different projects and farms, the rest are coming from our connections with premier brokers/importers. Any which way we source the green coffee beans; each one has passed our quality and taste evaluation and have our stamp of approval. We consider many factors when adding a coffee to the list, taste being the most important but we also factor in background story, farm/co-op practices, price/value, sustainability and freshness.


10-30 MINUTES IN YOUR FAVORITE COFFEE ROASTER
Most people new to Home Coffee Roasting start off with a roasting appliance made especially for home coffee roasting. They want the extra features, controls, and conveniences that will complement their learning the craft of home coffee bean roasting. There are home coffee roasters that can meet any budget and match any preference for roast time, batch size, and ease of use.


GRINDING AND BREWING AN EXCEPTIONAL CUP OF COFFEE
Grinding and Brewing are the final step in perfecting your perfect cup of coffee. If you do not have an even grind, your water temperature is too cold, or the grounds do not get evenly extracted when brewing, you can turn what would be an awesome cup into a non-distinct cup of coffee. The manual brewing methods are the best and cheapest way to get a stellar cup of coffee. Conical burr grinders will let you choose your coarseness and will cut the beans instead of smashing them which results in a powder free grind.

DISCOVER NEW FAVORITES, CURATED BY OUR EXPERTS AND STAY UP TO DATE ON OUR LATEST NEWS AND SPECIALS
New Shipping Rates! 10/26/2021
Free ground shipping on any order over $250! Don't worry, the roasters and grinders still ship for free as well.

Ordering under $250? Not a problem, we have dropped all ship tiers and are now offering $7.49 economy shipping for any order under $250. Speedee Delivery will still be offered to those in their territory.

****AK, HI, PR, GU and VI additional ship charges may apply. Individual carrier rates are still offered.
Check out our roasters here &gt