Burman Coffee Traders began life in 2002 as a fledgling home-based e-commerce business operated by Garry Burman with the occasional help of his son, wife, and family friends. The business grew out Garry's love for fine coffee and an exploration of what business opportunities might exist in "specialty coffee."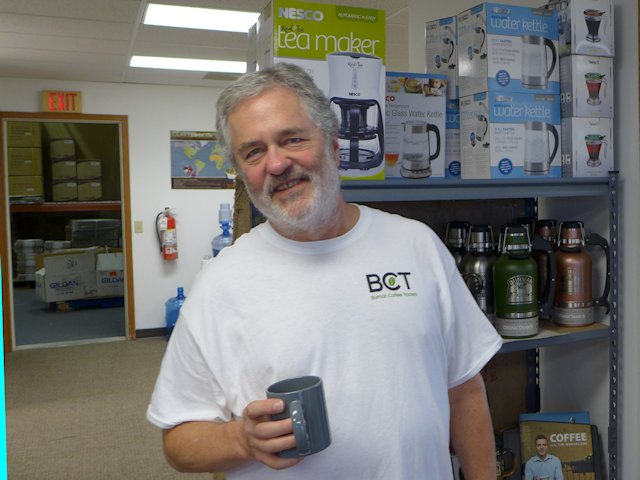 Learning the Ins and Outs of the Coffee Business
Through friendships with the owners of commercial coffee roasting operations in the Madison, Wisconsin area, Garry learned some of the ins and outs of commercial coffee roasting. He later elected to attend a convention of the Specialty Coffee Association of America and took several classes on specialty coffee, including learning about the science and art of roasting coffee on a small scale. Intrigued, he purchased a small Heathware Coffee Roaster designed for roasting small batches of green coffee beans and immersed himself in the process of home coffee roasting.
One of Burman's previous occupations was commodities trader, so learning about the business environment of buying and selling raw coffee as a commodity came naturally to him. Convinced there were business opportunities in the nascent home coffee roasting industry, he took the plunge – ordered a case of Heathware Roasters and four 50lb bags of different varieties of single origin coffee. He made up some advertising flyers and posted them on bulletin boards, as well as spreading info among friends celebrating the benefits of this exciting new opportunity to roast coffee at home. Encouraged by the reception of those first customers, he re-ordered more machines and a broader range of specialty unroasted coffees and began the process of building a website to market home roasting machines and fine quality green coffee beans. His wife Kathie, and her job as an Information Technology professional, provided a stable source of income which allowed Garry (also a former IT professional) to devote his full-time energies to develop the new website and grow the new business.
Affordable Prices and Personal Service
Operating out of his home allowed Burman to keep costs low and directly supervise all elements of the business. Low costs, fair prices, quality products, and excellent personal service were his formula to successfully grow the online business. Soon his son Jon was working for him on a part-time basis, while working full-time at another enterprise, and busy times brought Kathy and friends and relatives in to help out. One time Thanksgiving dessert had to be postponed until a large number of surprise orders had been fulfilled. And as the business grew, Jon's involvement became more frequent and important.
By 2007 business had grown significantly enough to make it cost-effective to move out of the house and into a regular commercial location, and to employ Jon full-time as a key employee and eventually manager of the day-to-day business operations. Jon has also expanded his education as a Master Coffee Roaster, and has traveled to visit coffee growers around the world, developing relationships on a first-hand basis.
These relationships are part of the success formula of Burman Coffee. In addition to cultivating relationships with growers who produce superior coffee, the Burmans also endeavor to support growers who use sustainable farming techniques, and are providing fair and healthy conditions for their workers. Sometimes Burman Coffee Traders will pay higher than market prices to encourage and support an environmentally friendly grower who has the capacity to grow fine coffee.
While growing rapidly, still a family business
Burman Coffee has continued to grow with Jon Burman now as General Manager and mom Kathie Burman providing key back-office support utilizing her information technology experience to integrate and improve efficiency of the entire ordering, financial, and inventory management process. Garry, as the "professor emeritus of Home Coffee Roasting," helps out with vendor relationships, customer issues, and long range planning matters. The enterprise now employs both full and part-time employees and offers a generous employee profit-sharing bonus plan helping to ensure that every employee has an ownership-like dedication to excellent customer service.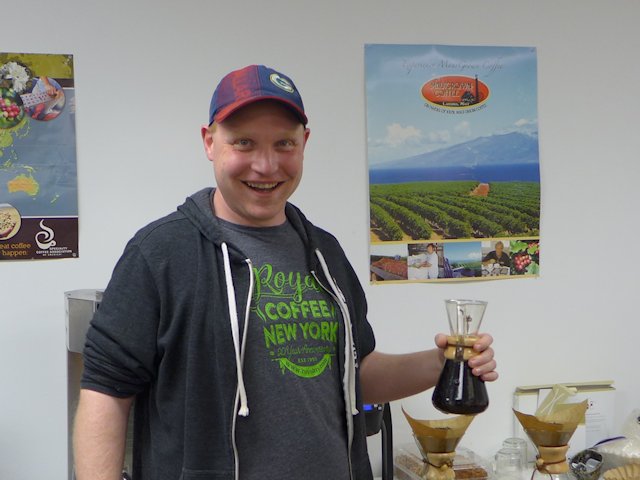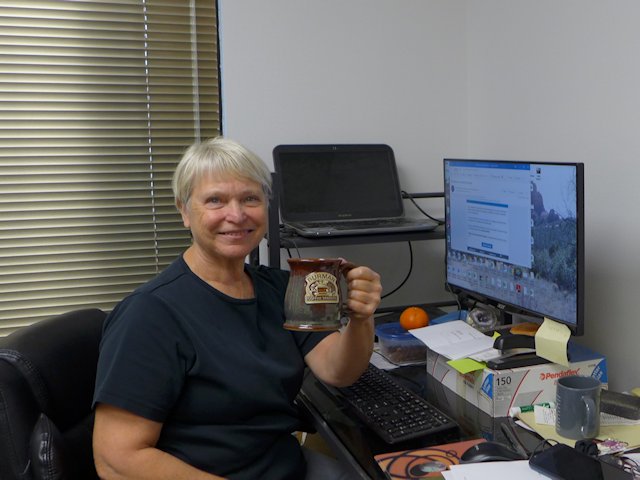 Future challenges involve keeping abreast of the changes in the coffee growing industry to maintain the selection of fine, fairly priced specialty green coffees and continuing to refine the new website with improvements to customer convenience and improvements in educational resources on roasting and enjoying fine coffees through home coffee roasting.
Do you have questions or recommendations on how we can better serve your coffee roasting needs? We would love to hear from you! – write to Jon at [email protected]