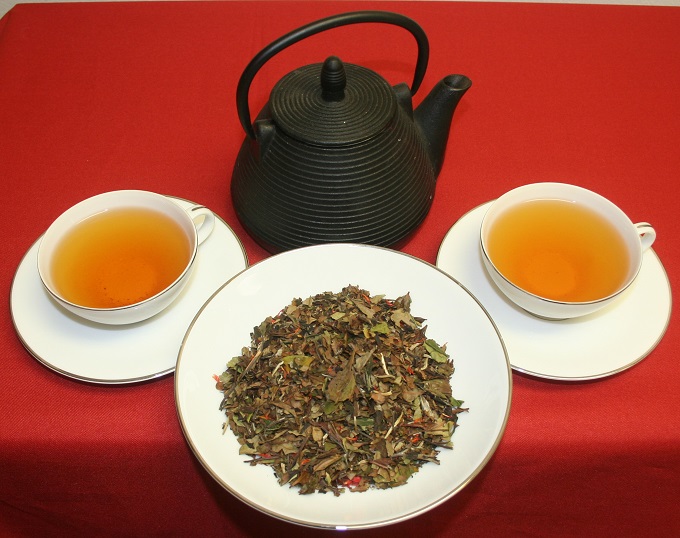 ---
All of us at Burman Coffee Traders are flavor adventurers – always searching for the freshest and most interesting coffees and teas, always excited to discover unique beverages from unusual regions. If you have seen our coffee list, you already know that we are dedicated to sourcing the highest quality products from all over the world. But you may not realize that we have a fantastic (and growing!) selection of teas and herbal infusions to complement our coffees. So we have opened this blog to educate each other and to share these world-class premium teas with a wider audience.
Tea fans: welcome! We are very excited to continue exploring the world of classic and exotic teas with all of you.
Coffee fans: try tea! We can assure you that this well-traveled path will bring its own rewards, with ancient herbal wisdom and many exotic flavors!
Coffee is our passion – as you know well – but we are also excited to explore the even bigger and more diverse world of tea. Tea is the most-consumed beverage (besides pure water) in the world! Billions of people have enjoyed countless unique preparations of tea for thousands of years, and new processing techniques and new flavorings continue to diversify the field, even as ancient traditional preparations remain popular. We have partnered with some of the foremost tea distributors in the world to bring you exceptional top-shelf varieties of all your old favorites as well as unique and rare products from famous tea-producing regions in China and India. We continue to work hard to source more varieties, but we won't settle for anything but the freshest and most perfect lots.
Tea contains significantly less caffeine than coffee (making it more suitable in the evening or for those who are very sensitive to stimulants), yet is rich in antioxidants, alkaloids, and minerals that promote strong health and mental wellness. Other herbal infusions provide wide-ranging benefits such as aiding digestion, warming the body, cleansing out toxins, or calming stress and encouraging sleep (technically, infusions made from herbs other than the tea plant Camellia sinensis are not actually "teas"– read this Tea Primer to learn more about different types of teas and herbal infusions).
For your guests who do not care for coffee, or for late-night gatherings where a gentle digestive is more appropriate than another dose of caffeine, or for a daily ritual which is calming and fortifying, our wide selections of premium teas have many delicious options.
Here are just a few of our top picks. With this much variety, you are sure to find something perfect for any occasion!
---
UPDATE: We wrote a whole new post about our favorite NEW teas! Check it out…
---
Green Teas
Organic Pinhead Gunpowder, Wuyuan China – Looking for a place to start your tea adventures? This one's funny name indicates attractive, very tightly-rolled green leaves with a classic robust flavor. This high-quality tea from a region just outside of the famous Fujian province is available for a mouth-watering sale price! $1.86/oz
Organic Special Dragon Well, Lung Ching village Zhejiang China – bright green, pan-fired, light and delicate, a superb artisanal tea from a world-famous locale. Not to be missed! $3.70/oz
Ti Kuan Yin Oolong, Fujian China – Oolong teas, half-way between green and black, have fascinatingly complex flavors, and are perfect for repeatedly steeping many small cups in the traditional style, savoring the unique flavor profile of each unfolding layer. $3.38/oz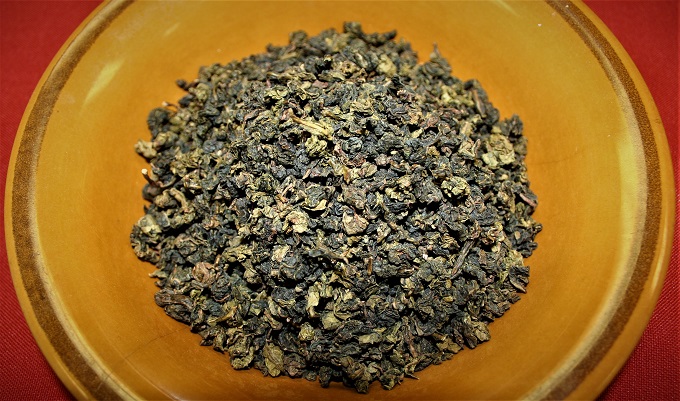 Black Teas
Grand Keemun, Qimen China – rich, malty, velvety sweet, with notes of cocoa and caramel. One of the best black teas we have tasted, available at a bargain price. $2.48/oz
Margaret's Hope Estate Vintage, Darjeeling India – very special! This "first flush" harvest from one of the oldest estates in Darjeeling is delicate, complex, delicious, extraordinary. $4.55/oz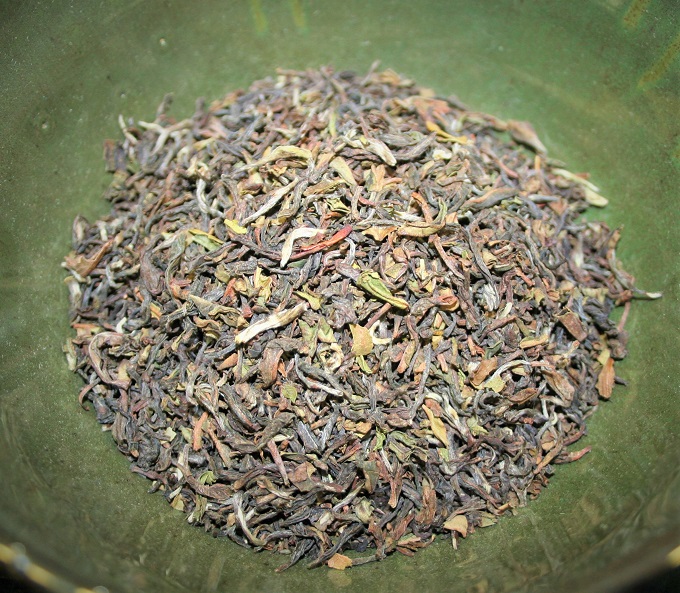 Flavored Teas
Earl Grey, India – the most popular flavored tea. This top-shelf Earl Grey includes blue mallow flower in addition to exquisite bergamot. $1.80/oz
Organic Lapsang Suchong, Fujian China – for the daring tea enthusiast, this pine-smoke-infused black tea has a unique flavor profile and warm silky body. $2.27/oz
Champagne Raspberry White, Fujian China – fruity and floral, top-grade "white peony" sprigs from famous Fujian province. $3.15/oz
Pomegranate Pai Mu Tan, Fujian China – pomegranate is the perfect pairing with the "white peony" tea, delicate early spring buds with a nice clean crisp astringent taste. $3.00
Plum Pai Mu Tan, Fujian China – our new favorite flavored tea! The plum, fig, and rose make a lovely sweet cup that elevates the spirits. $3.00/oz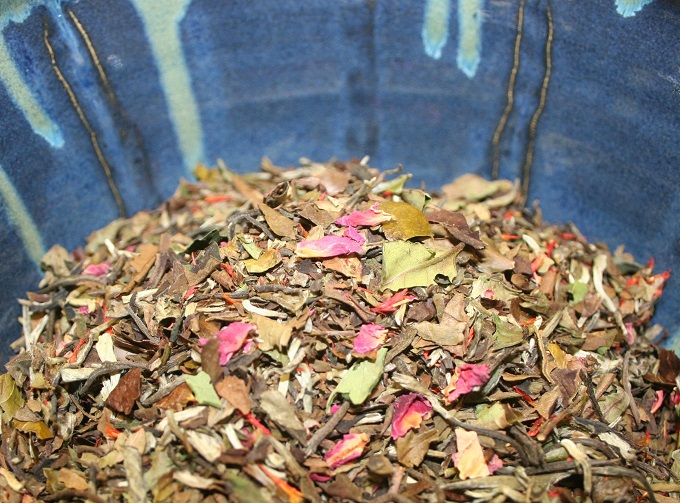 Herbal Infusions
Holy Detox, India – tulsi or "holy basil" is a powerful immuno-booster and cleanser of respiratory and digestive systems used extensively in ayurvedic healthcare. Mixed with rose hips, mint, and lemon – who knew medicine could be so yummy? $2.63/oz
Chamomile Spice, India – perfect digestive, chamomile and ginger both soothe the belly, very warming. $2.50/oz
Bianca Blend, India – chamomile, hibiscus, orange; tart tropical flavors coupled with cozy chamomile, makes a bright yummy dessert cup. $2.70/oz
Lavender Sleepy-time BCT Special Blend, India/Europe – check out this luscious new creation! Premium chamomile, LOTS of lovely lavender, spearmint and lemon peel – its a BCT original, and we are happy to see that its a crowd-pleaser, very popular! $4.56/oz
Organic Rooibos, South Africa – when you need a hot cup without the caffeine, rooibos will make you smile. With warm vanilla and honey notes, versatile rooibos is the base for many herbal blends. $2.20/oz
Herbal Masala Chai, South Africa – the strong vanilla notes in our exceptional rooibos make it the perfect base for this warm spicy chai blend. $1.99/oz
Herbal Chocolate Chai, South Africa – all of the above, PLUS CHOCOLATE. Need we say more? $2.25/oz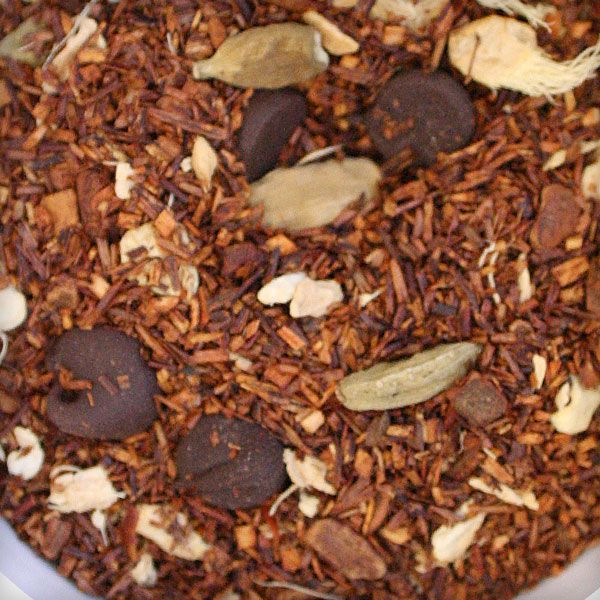 Organic Cascara, Hawaii – this unique product feels out of place on our tea list, because it is actually coffee! Cascara, Spanish for "husk," is the fruit of the coffee bean – uniquely light and fruity, it contains about ¼ of the caffeine plus abundant antioxidants.  Rare! and in limited supply, give it a try today!  $3.15/oz
---
UPDATE: We wrote a whole new post about our favorite NEW teas! Check it out…
---