Warehouse Associate – Middleton, WI
Do you love coffee?  Want to drink stellar coffees from all over the world? Want to learn to roast coffee?  Are you looking for a part time job in a  fun and flexible work environment? Do you have warehouse experience AND other interests/skills that aren't being utilized in your current job? Do you have interest in ecommerce, video creation, website development or e-marketing? Do you think that profit sharing and paid time off sound pretty good for a part time job? (Benefits offered after initial waiting period).
If you answered yes to any of the above consider applying for one of our open Warehouse Associate positions.   See details below.
Leadership/Management
We'd also love to talk with you if you have significant leadership, ecommerce, and/or coffee related experience.  If you are the right candidate we'll work together to design a position for you on our team.
Send your resume to gbu[email protected].  We want to work with you, coffee lovers!
LIFE IS TOO SHORT TO DRINK BAD COFFEE!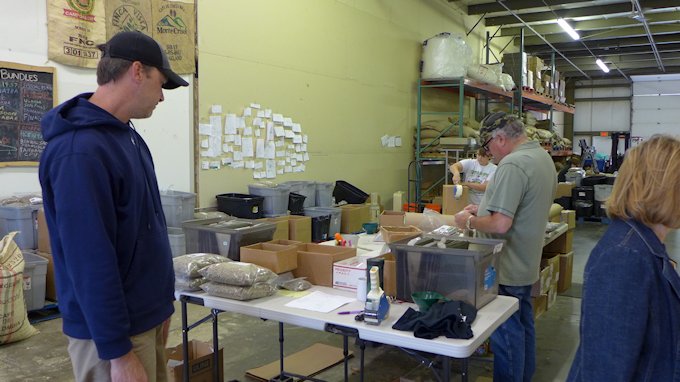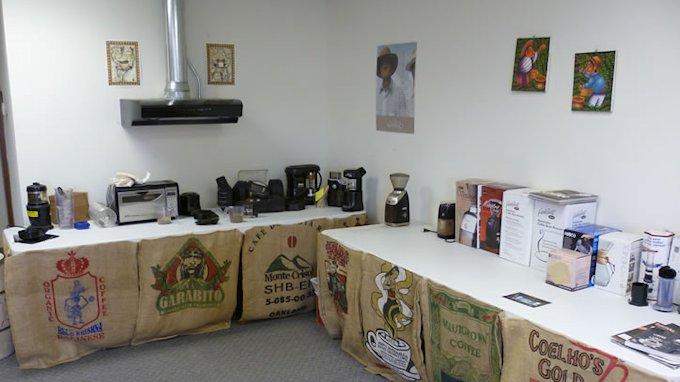 Warehouse Associate
Daily duties include:
Running our coffee bagging machine
Making back stock of corrugated boxes
Helping organize, clean and sort the warehouse
Order fulfillment
Order shipping
We are a very fun family coffee business oriented around mail order and "Home Coffee Roasting". Not your average coffee shop. We source super cool un-roasted beans and bring them to end users.
Looking for a candidate that can work 10 – 20 hours per week. Six to eight hour shifts.
Previous warehouse, coffee related work, or digital photo/video experience a plus!
Start in the warehouse and grow with us! Opportunity to learn about home coffee roasting, ecommerce, e-marketing, website maintenance and many other aspects of our business after the daily orders are shipped!
Profit sharing and paid vacation after waiting period.
Requirements:
Must be able to lift upwards of 50-60 pounds. 30 pounds head height for the bagging machine
Job Type: Part-time
Pay: From $14.00 per hour based on experience
Benefits:  * After waiting period
Paid time off
Retirement plan
Schedule:
Day shift
Weekend availability
Education:
High school or equivalent (Preferred)
Language:
English (Preferred)