---
Tasty and healthful drinks may be created from a wide variety of leaves and flowers other than those of the tea plant Camellia sinensis, and we are pleased to share a great collection of yummy herbal infusions.
From ginger and mint to chamomile and lavender, from lemongrass and ginseng to tulsi and rosehips, we have blends that will soothe your stomach, relax your mind, boost your energy (without caffeine!), or cleanse toxins and reduce inflammation. Here are just a few of our favorites: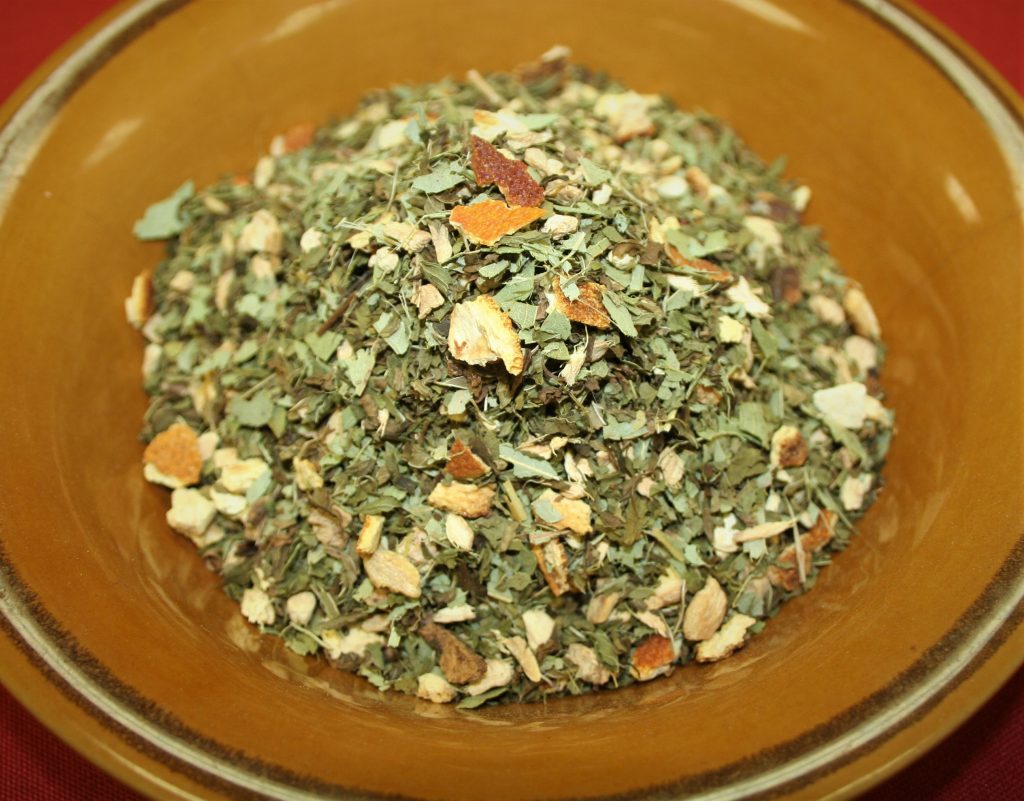 Winter Elixir – Ginger, Orange Peel, Mint, Eucalyptus: A soothing, head-clearing tea with many benefits. Ginger strengthens the immune system, aids in digestion, and improves respiration, while orange peel lends the healing power of vitamin C plus a yummy citrusy tang. Mint helps to speed and ease digestion while eucalyptus provides decongestant and anti-inflammatory benefits. Calming and easy to drink, it can be a helpful aid in reducing cold and flu symptoms.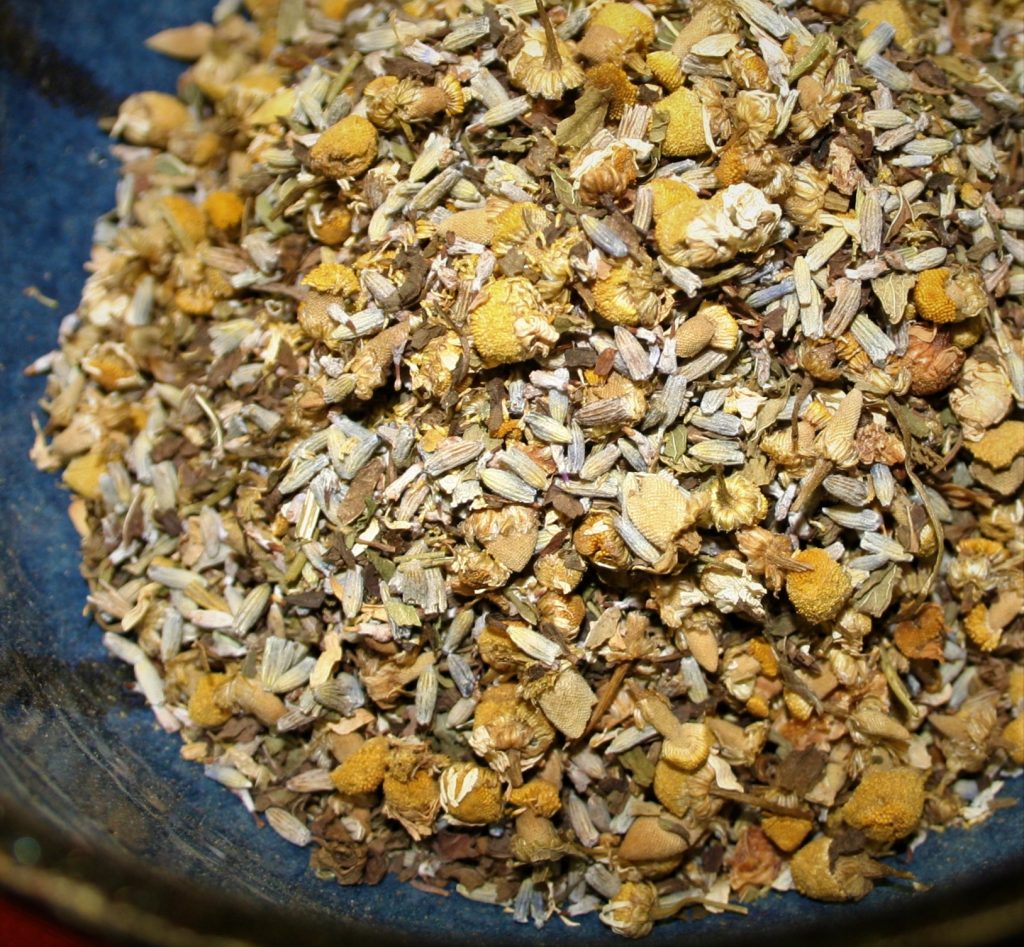 Lavender Sleepy Time BCT Premium Blend – Chamomile, Lavender, Spearmint, Lemon Peel: Lavender Sleepy Time is a special blend created right here at Burman Coffee Traders. A deeply relaxing and soothing cup, the uplifting aromas and gentle flavors of lavender and lemon are followed by cool spearmint and chamomile tingling the mouth and belly. Lavender and chamomile both reduce stress and promote restful sleep. All ingredients in this blend help to reduce inflammation, improve digestion, and calm stress and anxiety.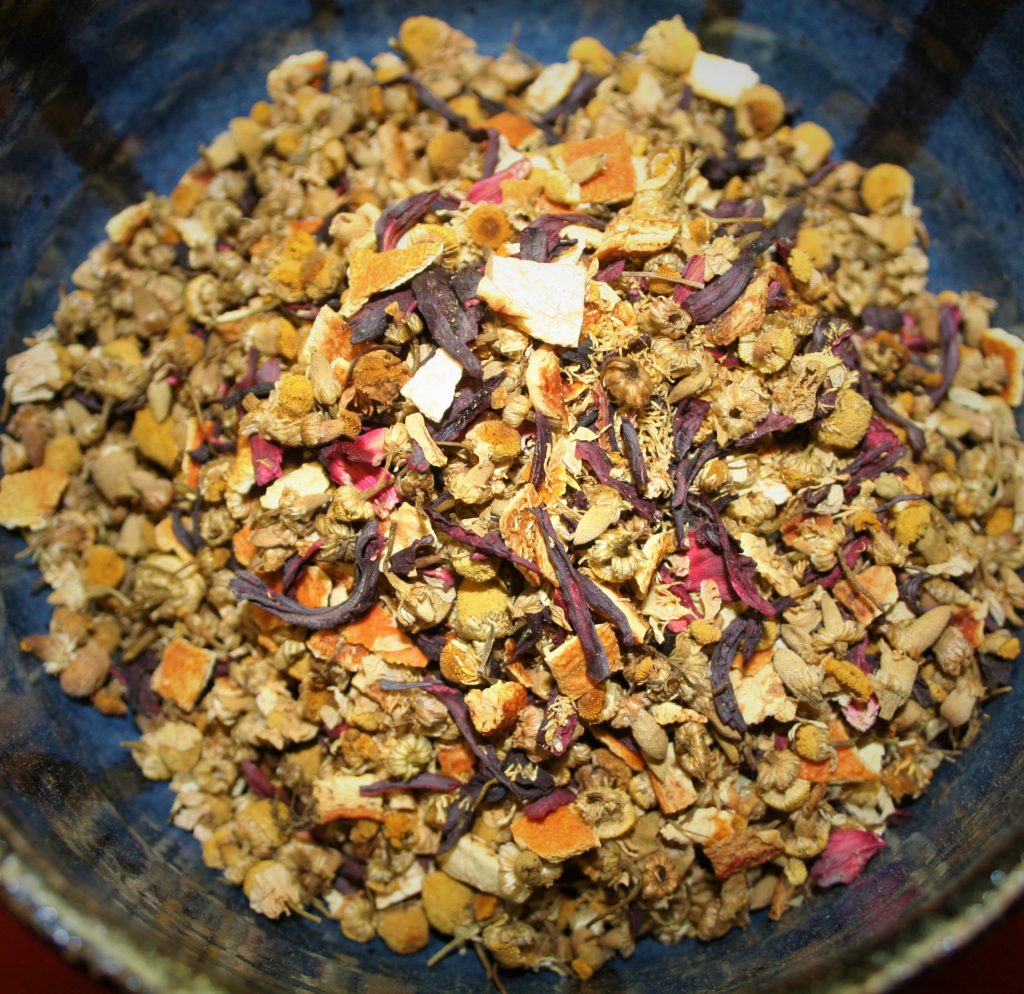 Bianca Blend – Chamomile, Hibiscus, Orange Peel: A delicious pairing of two lovely flowers, with bright orange complimenting both. When steeped shortly, the infusion is golden and fragrant with soothing chamomile blossoms, a stomach tonic and sleep aid. Steep it longer to really get the most out of the orange peel and hibiscus – the liquid becomes more red and succulent, with strong lingering cranberry notes. Makes an exquisite iced tea.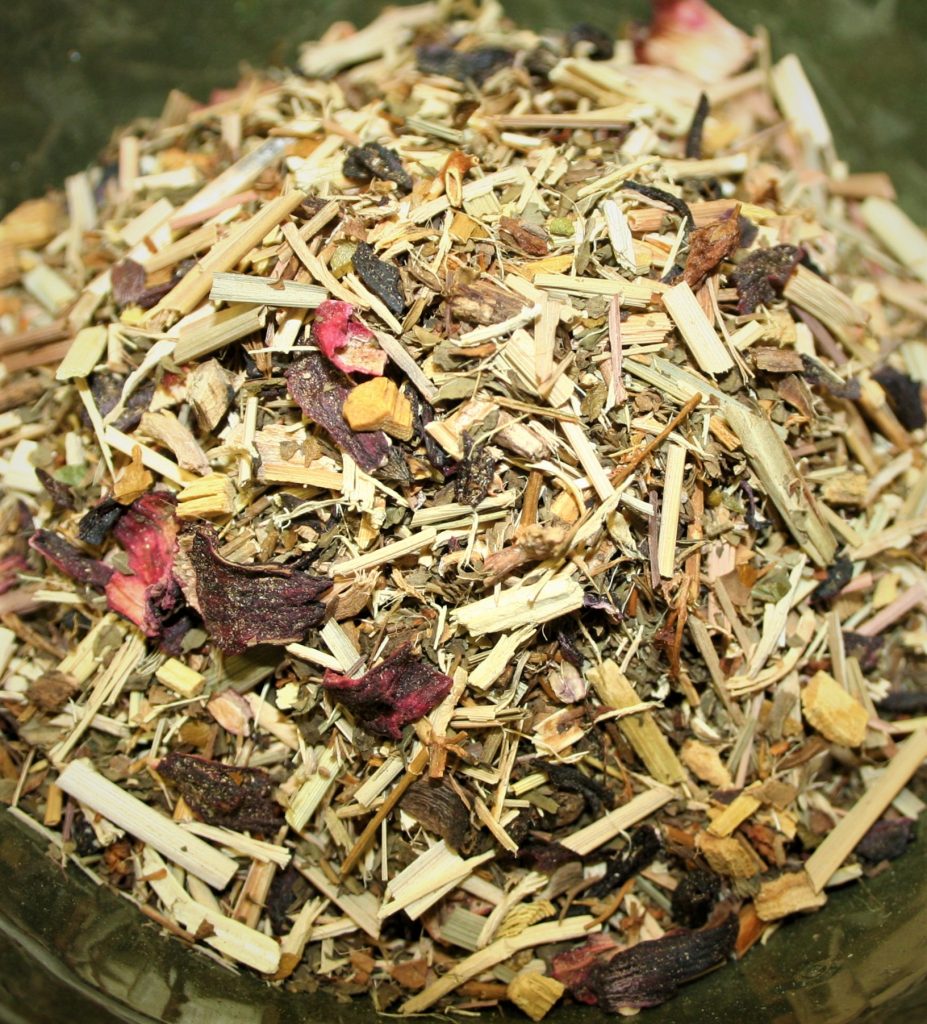 Herbal Energizer – Ginseng, Licorice, Peppermint, Hibiscus, Lemongrass, Passion Fruit, St. John's Wort: Vibrant red, with powerful aromas, our caffeine-free Herbal Energizer is attention-grabbing and memorable. Sour lemongrass stands front and center, but spicy licorice and chilly peppermint compete for attention, while hibiscus and passion fruit supply a syrupy body to hold it all together. Ginseng and St. John's wort are powerful "adaptogenic" herbs – they help your body adapt to stress and imbalance – so those who are sensitive to caffeine or who suffer from depression, anxiety, or caffeine crash will find this infusion to be far superior to any tea.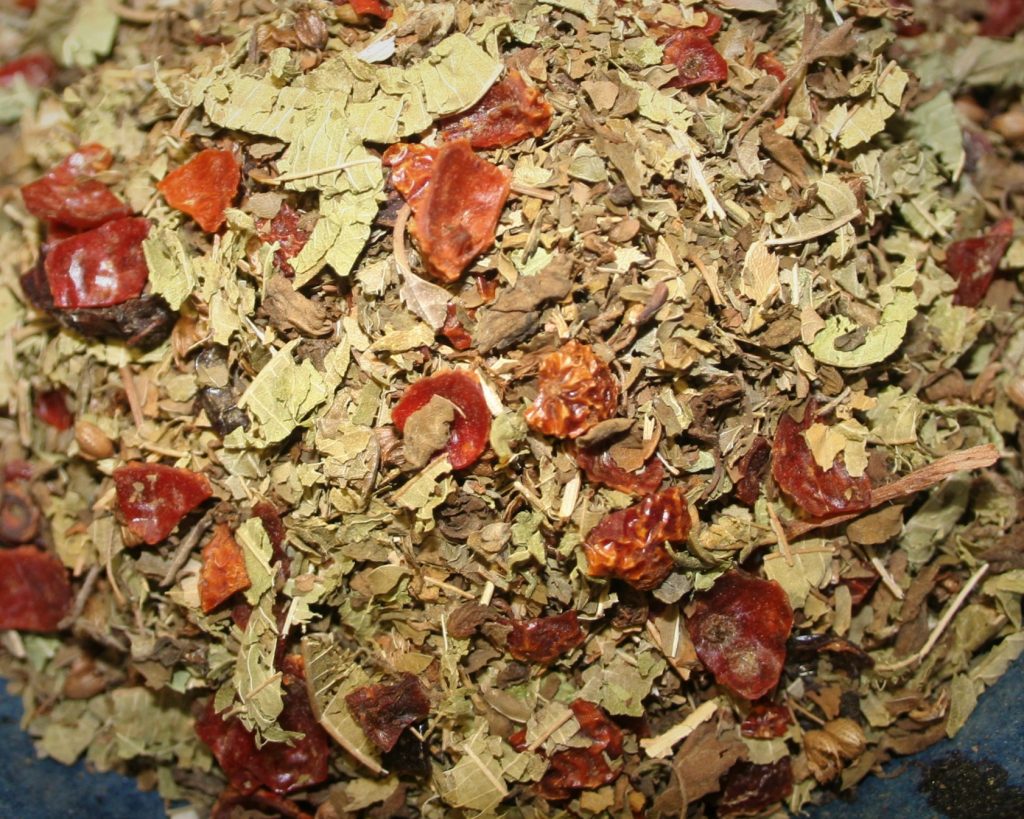 Holy Detox – Tulsi (Holy Basil), Spearmint, Rosehips, Lemon Myrtle, Linden Blossoms: Who knew that medicine could be so delicious? Tulsi, or Holy Basil, has been used for thousands of years in Ayurvedic medicine as a powerful immune-booster and "adaptogen" – helping the body adapt to stress, imbalance, and seasonal changes – and is used in many different forms as a daily health supplement. Combined with cooling spearmint, it presents a sweetly spicy flavor profile as it eases digestion and uplifts the spirits. Rosehips, linden blossoms, and lemon myrtle also contribute to the anti-inflammatory detoxifying attributes of this health tonic and add subtle floral notes to the cup. Holy Detox is especially helpful when recovering from a cold or flu.
---