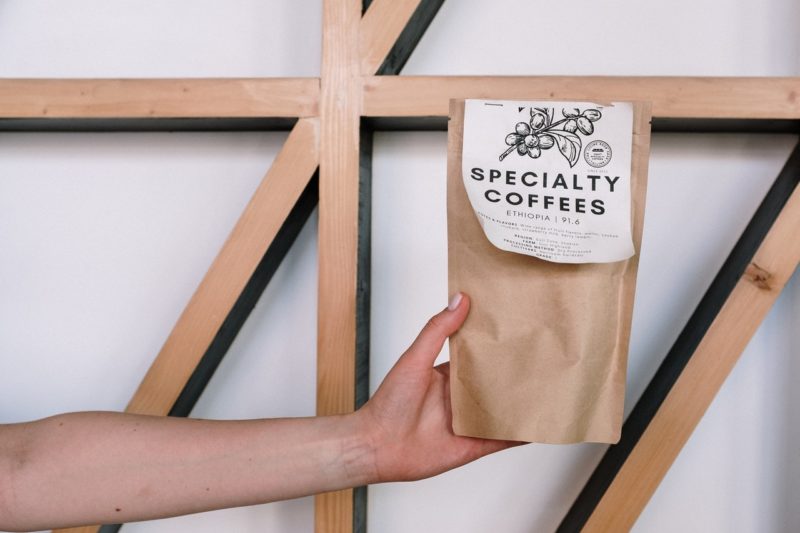 Home roasting coffee can be a gratifying experience for any coffee lover. You can learn more about the process by reading our Ultimate Guide to Home Coffee Roasting. It undoubtedly takes time and patience to perfect your technique. But flavorful cups of coffee will be your compensation for all your hard work. Once you've perfected your skills, you can share your talent by selling home-roasted coffee and make some money while you're at it.
If you're ready to take the leap and start your home-roasted coffee business, here are a few things to consider:
1. There is fun work to get done before getting into the nitty-gritty business details of selling your home-roasted coffee beans.
Take the time to perfect the different roasted bean varieties you are looking to sell. After all, it has been found that about half the U.S. population over 18 years old are coffee drinkers. This population gives you a decent size market to sell to. But keep in mind, these coffee drinkers likely have a variety of preferences in roast styles.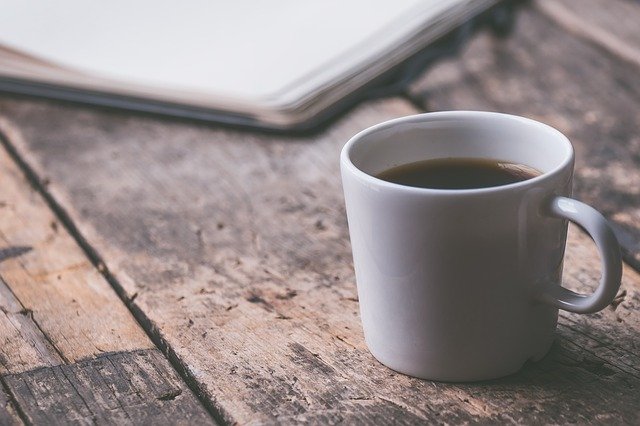 Figure out which roast types you would like to focus on and perfect your home roasting techniques. A great way to start off is to keep a coffee roasting journal as you experiment. Over time, you will hone your roasting skills and have the ability to replicate your target customers' most desirable roast styles. 

While polishing your roasting skills, be sure to establish quality standards as well. Be sure to perfect your degassing process as well as your ability to identify coffee roasting defects. You want to provide a premium product that will create loyal customers. As the well-known expression goes, "You only have one chance to make a first impression."
2. Look into local and state laws as it relates to selling home-roasted coffee.
These laws will determine what licenses and permits are needed to legally sell coffee from your home. Most states also have cottage food laws. These laws are meant to allow the small business or producer to try their hand at a food business. They can do so without dealing with pricey licensing and adhering to multiple health codes. 
Cottage food laws apply to low-risk foods that generally do not pose dangers of foodborne illnesses when consumed. Home-roasted coffee beans usually fall into this category. However, regulations on things such as labeling and storage still need to be followed. 
3. Once you have done your research on laws and regulations, it's helpful to establish short-term and long-term goals for your home-roasted coffee business.
Selling home-roasted coffee beans does not require a huge initial investment, particularly if you already have a home coffee roaster. Most people recommend to start small and build your home-roasted coffee business up over time. However, starting small will still require you to invest in packaging, marketing, and raw materials, which would be high-quality green coffee beans.
You can begin by roasting in small batches with one coffee roaster. You may need a grinder as well if you decide to sell the coffee ground. But keep in mind that, depending on how quickly you begin making sales, you may want to start selling roasted coffee beans instead. When properly stored, beans stay fresher longer than ground coffee. Once you establish a customer base and increase inventory turnover, you can consider selling coffee grounds if you find there is a demand for it. Over time, if you are looking to expand your business, you may want to consider purchasing additional roasters to keep up with demand. However, there may be additional licensing and health code requirements and tax implications as you expand operations. Sales limits for businesses operating under cottage laws can vary significantly from state to state. For example, Wisconsin's is $5K, while California's is $50K, About half of them do not have sales limits.
4. Finding a reliable supplier will be key in successfully selling your coffee.
You can't offer a high-quality product to your customers if the inputs are not up to par. Inferior green coffee beans will not miraculously turn into exceptional coffee beans during the roasting process.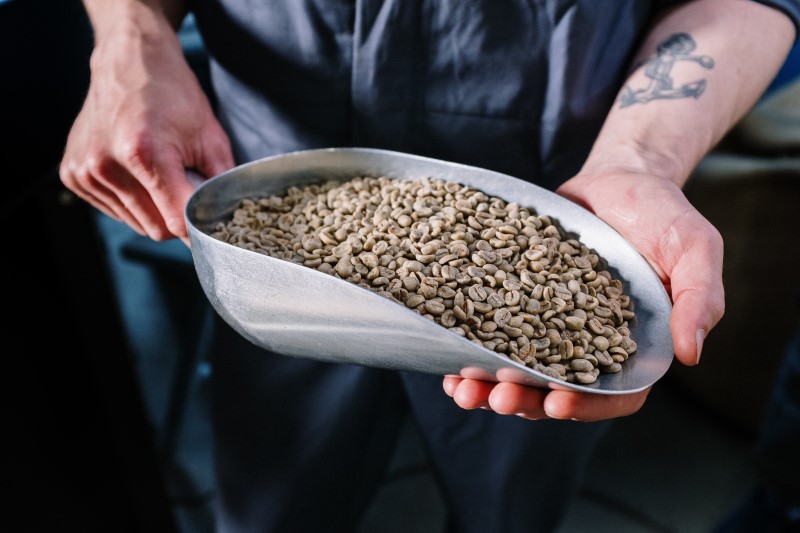 Reliable suppliers should also be delivering orders within a reasonable amount of time so you can fulfill your customer orders promptly. Customers love their coffee. It doesn't matter how well-roasted your coffee beans are; customers won't want to wait long for their roasted beans. 
Learn how, at Burman Coffee Traders, we pride ourselves on our knowledge of the coffee business and our longstanding history of providing premium unroasted beans and personal service. 
5. Understand the volatility of the coffee bean market.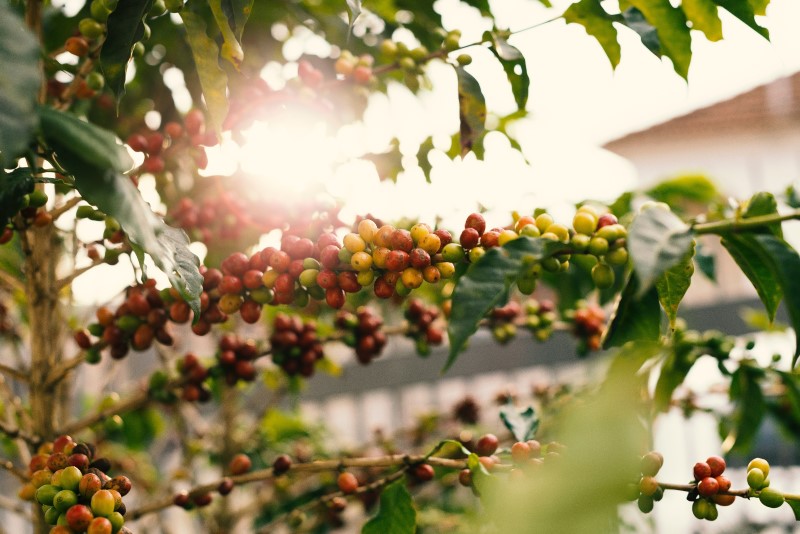 This unpredictability can affect both the availability and price of coffee. For example, weather can affect the coffee harvests and, therefore, the availability of green coffee beans to be roasted. Also, variations in coffee bean production forecasts and currency market fluctuations can cause price volatility. 
By understanding this expected volatility, you can be better prepared to ride out the possible price changes and adjust your prices and outlook accordingly.
6. For a commodity product like coffee, marketing will be vital for success.
There are coffee variations based on roast styles, growing regions, strains, and processing methods. Coffee drinkers have an extensive selection of roasted coffee from which to choose. That's why it will be critical to make a connection with your customers, so they choose your roasted coffee beans. 
Establishing your brand is the way to do it. With some research, figure out your target customers' profile and how you want to connect with them. Build a communication plan that speaks to your target coffee drinking population at the right time with the right message. At the start, it will likely be a lot of trial and error. But over time and as your business and your customer base grows, you will have enough data to make better marketing decisions. Remember, use your marketing dollars wisely by testing and measuring your marketing efforts!
Visual elements like your brand logo and colors will also help you connect with your target customers.
7. When selling home-roasted coffee beans, consider local cafes as potential customers.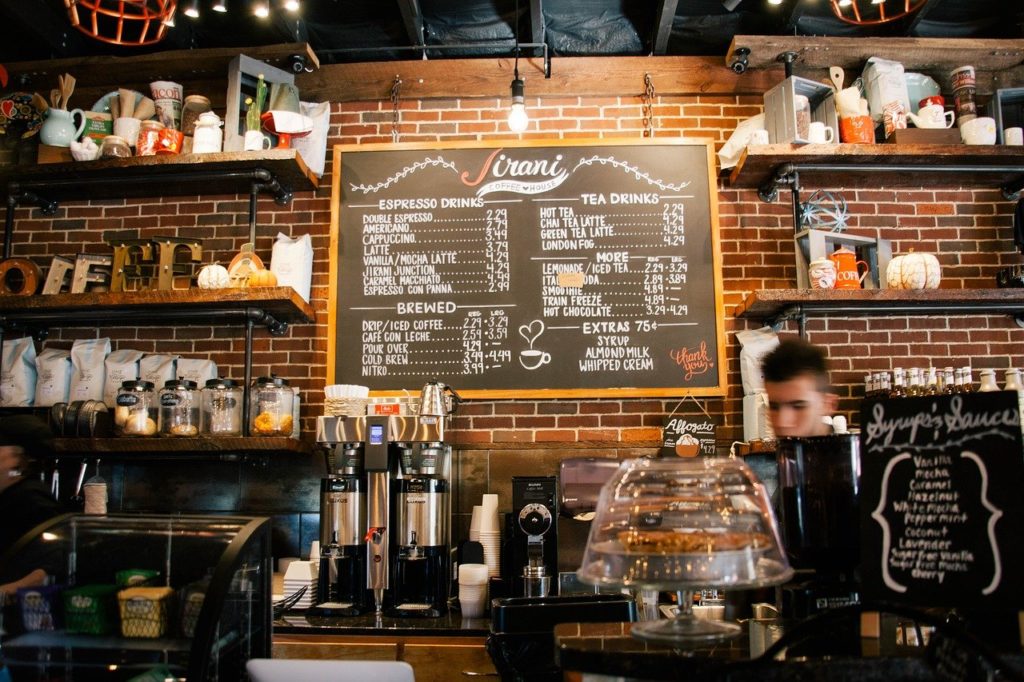 By targeting local cafes, you have the opportunity to capture a steadier sales stream. Cafes will likely order regularly, and having a sales contract will guarantee that. The home-roasted coffee beans you sell to them can be used to prepare the drinks they sell, but they also could be sold to cafe customers who homebrew. Keep in mind that profit margins may not be as high as they would be when you sell directly to the customer. However, whatever you lose in profit margins could be made up by the sheer volume sold. 
If you want to sell to both local cafes and directly to coffee drinkers, you may need to buy a home coffee roaster with a larger capacity or have multiple roasters on hand. This is why it is essential to establish your goals beforehand, as it will affect the financial investment eventually required. You will have the money available to invest in additional or upgraded roasters when you need to meet increased demand by being prepared.
Bottom line – be realistic about how much time and money you can invest in your home-roasted coffee business. It's also important to be pragmatic about how fast you should grow your business. 
With the right planning, you can make money doing something you love. Enjoy the process, and selling home-roasted coffee will become the perfect way to earn money!
We would love to help you with your home-roasting business journey. Please contact us with questions or refer to the vast resources available in our Burman Coffee Traders Learning Center on our website.