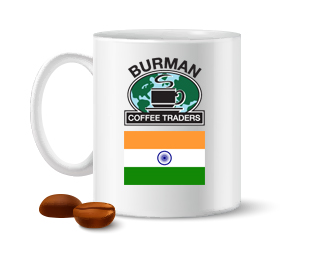 Year in to year out, this is always one of our most popular coffees, at times we have trouble keeping it in stock! New 2018/19 Crop!


Mysore coffees are the best known and the most popular of all Indian coffees, they posses good body and snappy acidity. The overall taste profile is very unique, with spicy overtones. These spicy overtones come from the cinnamon, cardamom, nutmeg, cloves and pepper that grow alongside the coffee trees.


This lot is full bodied, with a rich full taste and moderate acidity. Very interesting and exotic, I like to roast this coffee a little darker, just into the second crack.


Tasting Notes:
Indian Mysore Nuggets have been a favorite of Burman Coffee and customers for many years and this crop does not disappoint. The aroma is nutty, woody, and some slight smokiness. Many of the notes in the aroma come through in the flavor like walnuts and some smoke. There's dark fruit, oak, licorice, and some vanilla spice, like a good dry red wine. The finish has a subdued brightness to it with just hints of lemon zest at lighter roast points. The body is medium to full depending on roast and brew. There's a reason people keep coming back to this bean. It's a smooth all around great stronger cup of coffee.


Roasting Notes:
We recommend roasting this bean at a medium to dark roast. Too light and the brightness is too dominate, too dark you will lose its depth of flavor.