Nicaragua's Selva Negra / La Hammonia Estate:
Where old world tradition meets new world experimentation in a holistic community of sustainability. One of Nicaragua's first coffee estates has maintained its village-like atmosphere and traditional German animal husbandry while updating its operations with the latest advances in boutique coffee processing and a wide range of innovative and environmentally-friendly technology.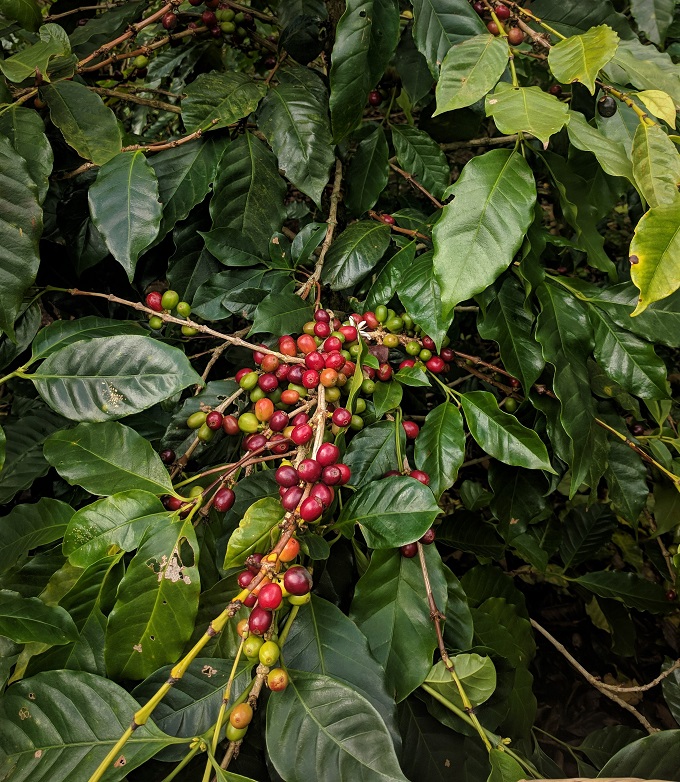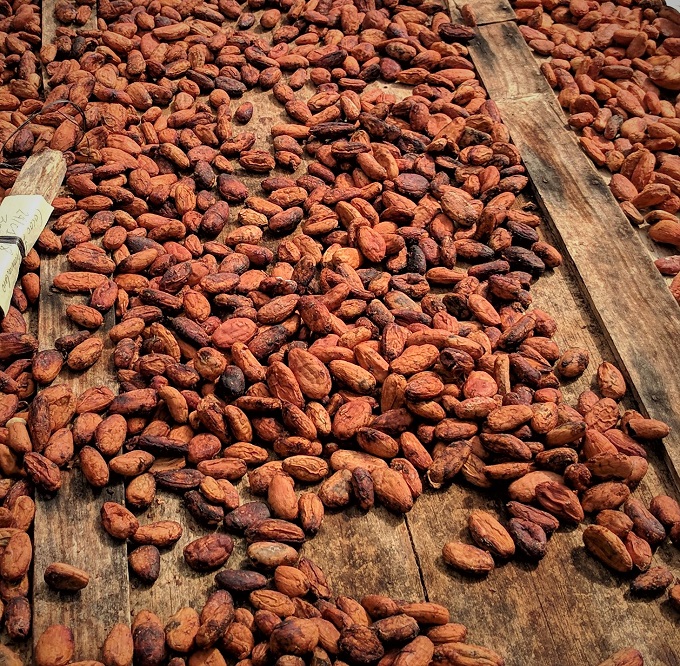 An introduction to Selva Negra:
Selva Negra (Black Forest) is a pocket of astounding beauty nestled in the mountainous jungle outside of Matagalpa, Nicaragua. A huge estate, averaging about 4000 ft above sea level, is divided into three equal parts – one is untouched, protected tropical cloud forest, while another contains biodiverse shaded coffee forest, and the last is used for low-impact rotational grazing and organic produce.  The medium-sized coffee farm, "La Hammonia," is just the largest project within a diversified operation including separate farms for cacao, orchids, vegetables, livestock, worms, bees, as well as a protected nature preserve and a unique vacation spot (100+ rooms spread out throughout the picturesque farm fields) complete with restaurant and lounge and much more. The whole operation employs at least a couple hundred locals at all times and over a thousand during the peak of coffee harvest season. We have seen a lot of gorgeous locations in our coffee travels, and the stunning Selva Negra is right near the top.
In the 1800's the Nicaraguan government had special programs to attract farmers and build their local coffee industry.  Many German immigrants moved to the region and began to learn how to cultivate coffee trees, while also maintaining their traditions of raising livestock for eggs, cheese, and sausages.  Like many coffee estates throughout the region, these farms attracted more settlers and grew into self-sustaining villages.
Owned and operated since 1975 by descendants of these early German settlers (the farm was out of family control for a bit but is now in its third generation of renewed family ownership), over the last twenty years continual improvement has been made in the estate's sustainability and ecological footprint, evolving an inspiring holistic vision.
What Makes Selva Negra So Special?  Top-of-the-Line Products from a One-of-a-Kind Project!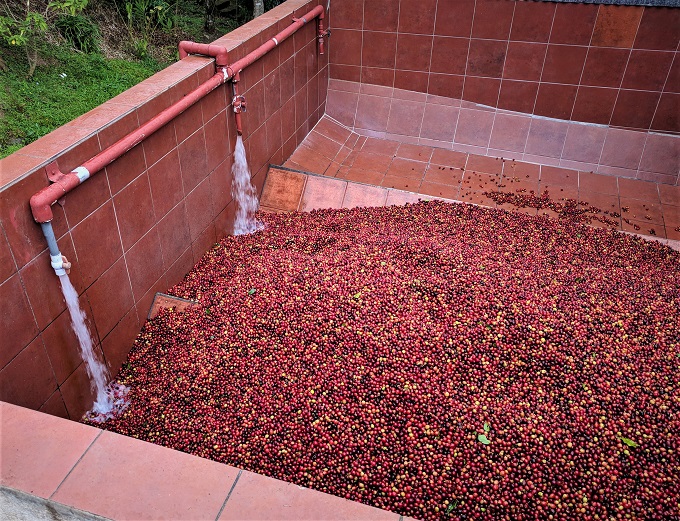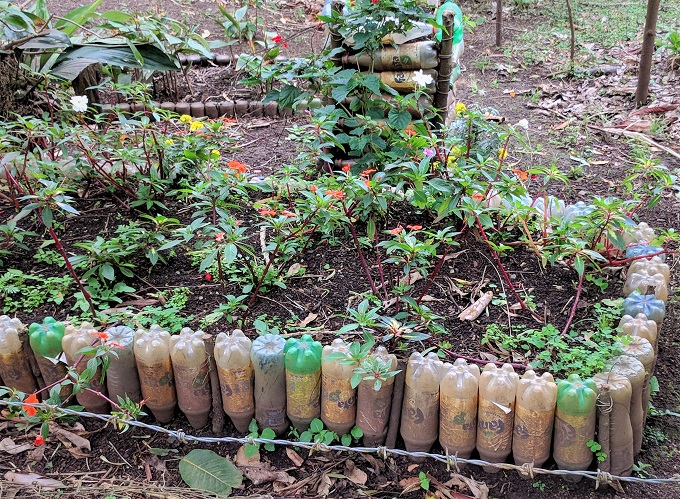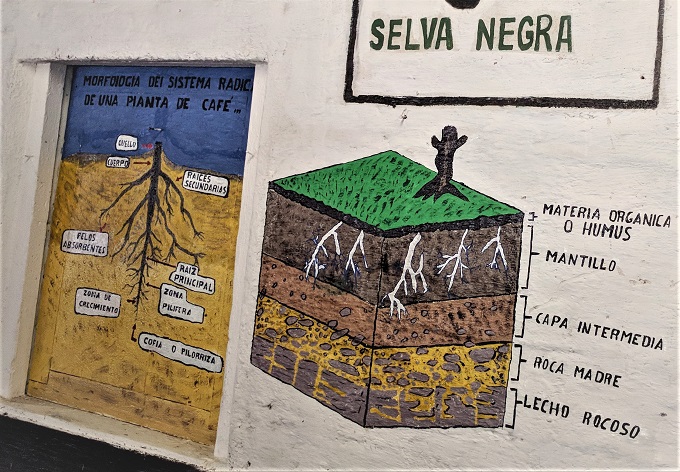 Sustainable environmental practices are a high priority at Selva Negra:
The Selva Negra Coffee Estate won the Specialty Coffee Association of America (SCAA) Sustainability Award in both 2007 and 2008, as well as other prestigious awards.  The whole thing, coffee farm and all, throws off about the same amount of trash as two American households, or about one 55-gallon barrel of waste per week (this is an astounding achievement given that traditional coffee processing is extremely resource-intensive). Waste of all kinds is reused efficiently and almost everything needed to keep the operation running is grown or produced right there.
They generate electricity with hydro-power turbines placed a couple miles downstream from the gurgling spring that greets guests outside the restaurant/lounge/welcome center. They also use biodigesters to create electricity and heat from compost and waste water, and guests use solar water heaters in rooms built entirely from dead and downed trees harvested on-site.  
They have an on-site organic laboratory that uses chicken feathers, livestock bones, and other byproducts to engineer organic pesticides and fungicides, cultivates worms and microorganisms to quickly create nutrient-rich compost, and recycles plastic bottles into seedling pots and broca (coffee borer) traps.  Even metal scrap has its use – rust has chemical reactions with methane in biogas digesters, effectively cleaning and improving the quality of the fuel.  
Given the many incentives to grow more coffee worldwide, as well as the taxing demands that large plantations have on soil and water resources, it is so impressive to see what is possible in a community dedicated to finding creative, cheap and easy solutions that are accessible and inspiring to all.
In addition to care for the natural ecosystem, Selva Negra's sustainable model is founded on the empowerment of their employees.  Over 600 people live in the community, which provides them with housing, clinic, school & library, sports & activities, and clean water & sanitation.  Tourism supplements the local economy, but does not come at the cost of the dignity and well-being of workers.  A visit to Selva Negra is an incredible learning experience, as guests are taken on tours to see how leftover food from the restaurant feeds the pigs and the pigs' waste generates methane gas used to fuel the kitchen that cooks the sausages made from these pigs.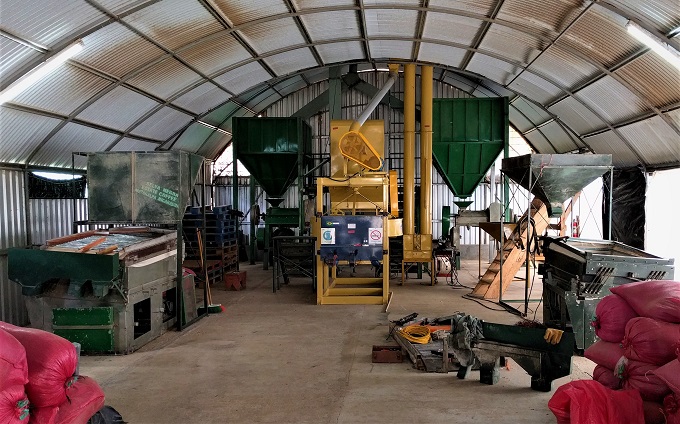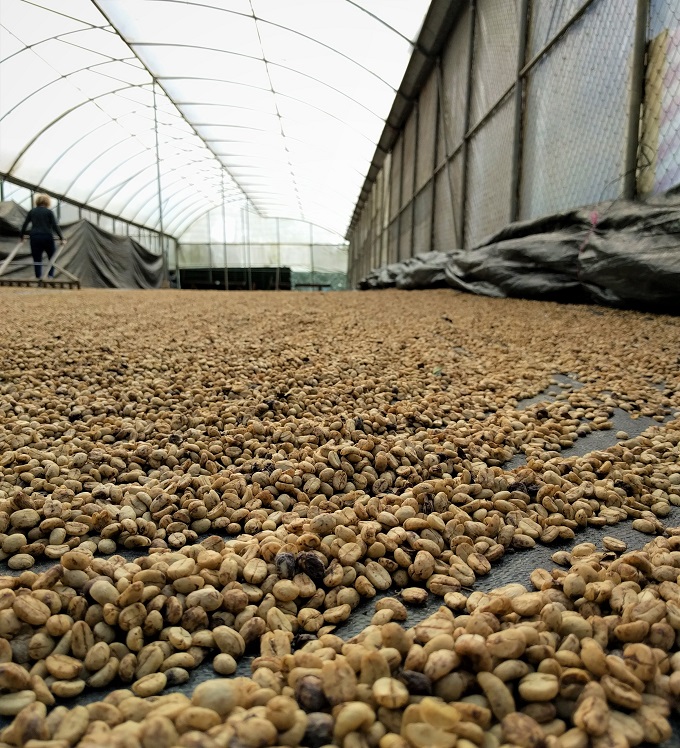 Artisanal coffees and advanced processing techniques at La Hammonia: 
Here at Burman Coffee, we cannot base our purchasing decisions for coffee strictly on qualities such as fair trade, sustainability, or low carbon footprint (although some wish we could) – we are in the craft coffee business and our customers expect excellent premium quality products. But even if we removed all the feel-good stuff, we would still be excited to support La Hammonia, with its meticulously maintained processing equipment, spotlessly clean washing tubs with well-controlled fermentation, greenhouses for precision drying, no outside contractors and absolutely no corners cut. Coffee processing is a science and an art that requires lifelong experience, not luck. Notice how the best farms are ranked highly every year, carrying on family tradition with dedication and integrity.
With its many natural process beans, La Hammonia not only delivers unique flavor profiles but also takes a few more steps toward a truly "zero-waste" operation – the natural and honey processes require much less water and leave a minimal amount of unusable material (all of which gets composted, of course!).
La Hammonia grows many different strains and chooses custom-tailored processing methods for each to bring out the best flavors possible. These tend to be the higher priced lots. Every year they make more progress in their experiments with these boutique micro-lots and every year we swear the cups get better and better.  Bourbon, Catuai, Caturra, Pacamara, Paraeinema and even Gesha are a few of the names you will see cycling through our list – get them quick before they sell out!     
Selva Negra coffees that are not indicated as a specific strain will be farm-wide blends, more affordable but still producing a stellar, well-rounded cup.  With either the boutique micro-lots or the more affordable blends, you can be assured that you are drinking some of the most sustainable and innovative coffee in the world!
Check out Selva Negra website to learn more about the Ecolodge
Check out La Hammonia website to learn more about agricultural practices
---
Buy Selva Negra Coffees Today!
---
---