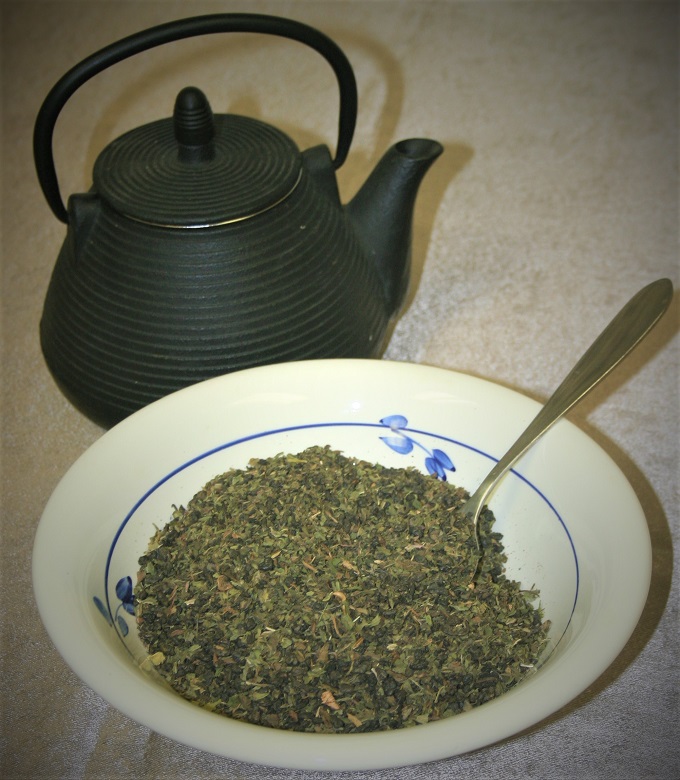 We just revamped the recipe for our popular Moroccan Mint Green tea blend. The importer that formerly supplied that product no longer has it available, so now we are blending it in-house. We are very pleased with the results, and we are sure that you will be too!
It goes on sale just in time for the summer swelter – Moroccan Mint Green is perfect for iced tea, very cooling and refreshing!
A premium-quality interpretation of a classic North African preparation, this "double-mint" green tea will demand your attention with a strong amber cup bursting with flavor. Our new version uses a high-quality green tea, more nuanced than the previous, but still bright and hardy, holding its own against powerful mints.
And this tea is a treat for all the senses! The tiny tea pellets unfold and dance in the teapot as they infuse astringent and bright green tones. The heady mint aroma is noticeable immediately. Two kinds of mint create a complex profile, and this blend is generous with both spearmint and peppermint – when sipped this tea produces a great cooling effect on the palate and the entire body.
Try Moroccan Mint Green today!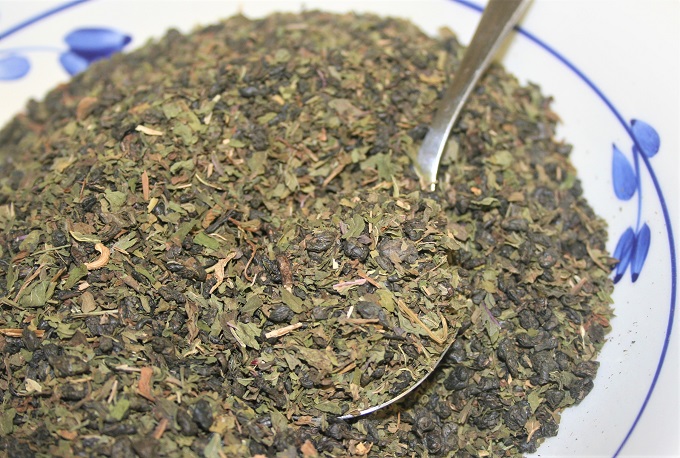 Traditionally, Moroccan mint tea is boiled with generous handfuls of fresh mint and plenty of sugar, poured from high up into small glasses (to improve aeration and flavor!), and ceremoniously served to guests in three rounds – each with a distinct flavor profile, as described in this saying, "The first glass is as gentle as life, the second is as strong as love, the third is as bitter as death." And it is a staple of daily public life – throughout the Muslim world, tea bars provide social spaces similar to pubs.
This tea is at its best with sugar, you may also enjoy it with honey. Try it iced with lemon and a few fresh mint leaves, a perfect summer refreshment.
---
Steeping Time – 3 Minutes
Water Temp – 180 F
Gunpowder green tea, spearmint, peppermint and peppermint flavoring
Try Moroccan Mint Green today!
---