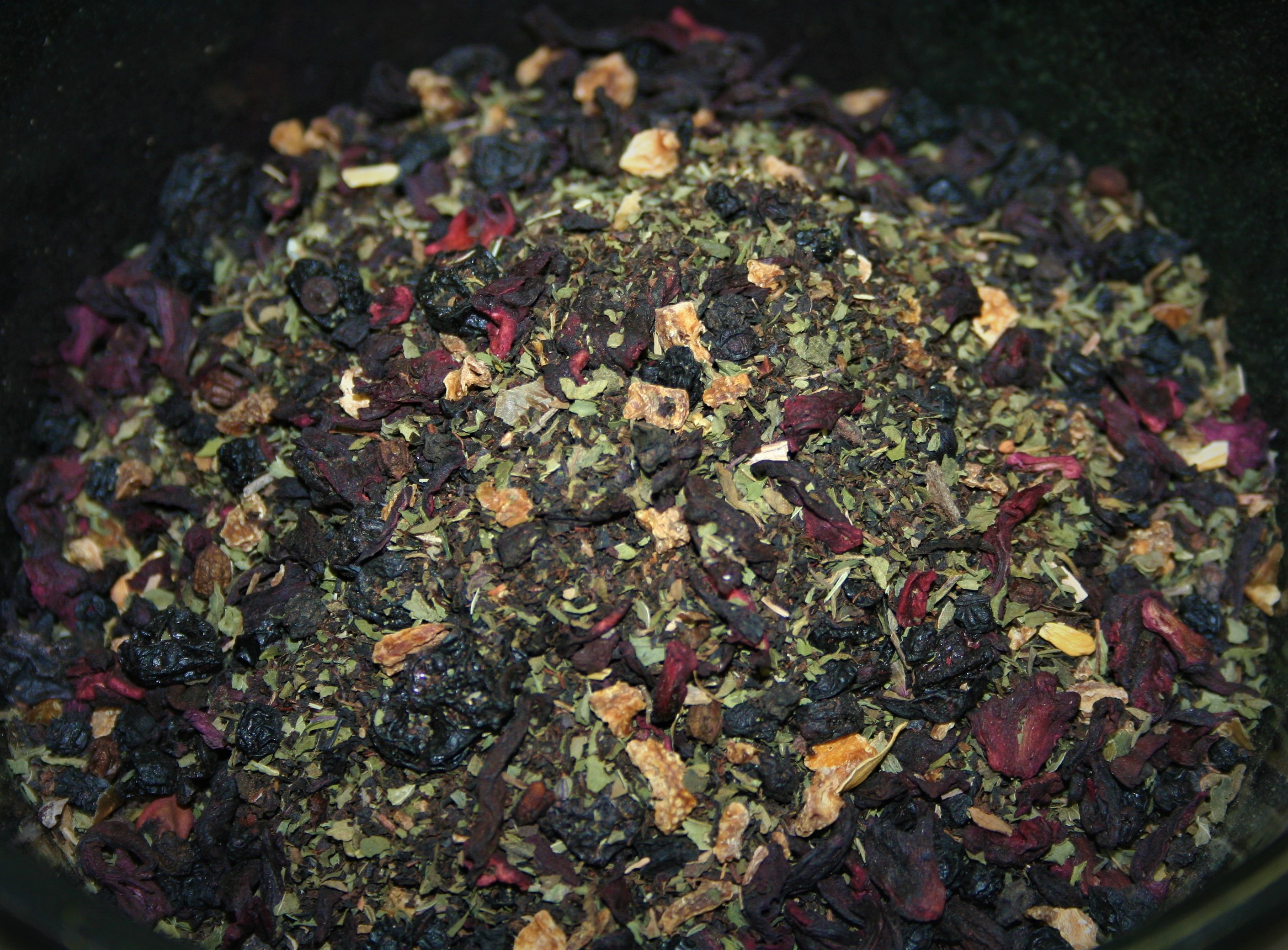 As we continue to develop our expanding line of fine teas, we are extra excited to experiment and share our custom BCT Blends. This one pairs a lovely sweet South Indian Nilgiri BOPF black tea with a unique blend of premium fruits and herbs.
This unusual mix will appeal to many different tastes, and it will certainly grab your attention with a big punchy flavor! The fine sweet Nilgiri brings only light astringency and virtually zero bitterness, while a dynamic fruit blend of currant, black currant, lemon peel and hibiscus turn the cup a beautiful red color with a tart fruit punch note right up front. A little spearmint subtly rounds out the vibrant flavor profile; it may be noticeable only in an effervescent aroma and slightly chilly mouthfeel lingering after other flavors fade.
This is a very yummy tea, but because we scored a whole big chest of the Nilgiri tea for a song, we are now making it available at a discount price!
We find this blend to be very versatile – with less or more extraction the flavor profile changes dramatically. Steep for a shorter time (2-3 minutes) to highlight the black tea and spearmint flavors. Steep for a longer time (4-6 minutes) and watch the liquor turn bright red as it further infuses tart flavors of hibiscus, currant, and lemon.
---
Steeping Time: 2-6 minutes
Water Temp: 212 F
Nilgiri BOPF tea, spearmint, lemon peel, hibiscus, currant, black currant, elderberry, natural and artificial flavorings
Buy Berry Mint Black BCT Premium Blend
---