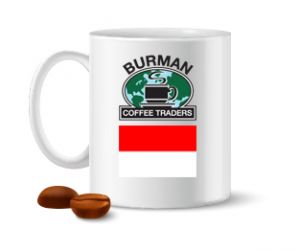 Coming from the Jagong Mill and surrounding family-owned farms located in the Takengon and Atu Lintang coffee region of Aceh province on the island of Sumatra, Indonesia.  Irham Junus owns and operates the Jagong Mill with his son, Andi and daughter, Ina. The Junus family has focused on meticulous ripe cherry selection resulting in something truly unique in Sumatra. The Junus family also has full control of the processing and milling right up to the final export stage, avoiding the long and convoluted supply lines that can compromise Sumatran quality.


Tasting Notes:
A great, fresh traditional Sumatra offering. Very thick and creamy, a predominately darker toned lower acidity cup of coffee. Good prep for a Sumatra and fairly clean in its taste profile. One will get lots of chocolaty tones (ranging from smooth to bakers chocolate) mixing with herbal spice and a bit of smoky, peat-like tones. Good as a single origin or blend component.


Roasting Notes:
Medium to dark roast coffee, too light and the chocolaty tones and body will be lacking.  Due to the wet-hulled processing these beans will roast a bit two-toned. Good to bring them up to temp a little slower and if shooting for a medium roast, make sure everything gets through first crack before cooling. If it doubt any signs of 2nd crack, hit cool.