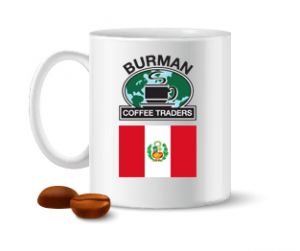 This cup is coming from family owned farms organized around the Central Fronteriza del Norte de Cafetaleros (CENFROCAFE), which is an umbrella cooperative established in 1999 that supports 80 organizations and 2,000 coffee producers in the region of Majorca, Peru. CENFROCAFE provides training and financing aimed at improving coffee quality and yields to increase farmer earnings.


Tasting Notes:
A great gentle and smooth cup of coffee. Pretty low acidity but one can see a little floral at the lighter roast points. A little less sweet than previous batches, still a very nice, clean and chocolaty cup. A great everyday drinker.


Roasting Notes:
Easy to roast, avoid super light roasts or you will get front-loaded floral tones that taste a bit unbalanced. City + to Full City roasts are  great and will maximize the sweet and smooth tones. Darker and it turns more semi-sweet chocolate based with very minimal acidity, a little more body and adds a hint of smoke.